At LT Custom Framing I offer custom framing and display cases for ANY memorabilia.
Whether it is a keepsake from college or high school, anything you would like to display in a shadow box or relief can be mounted and personalized. I can work with you to develop the proper display for your collectible item.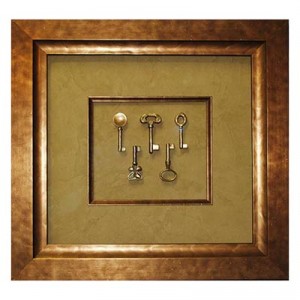 I have seen some wild intrinsic items come through my doors.  I can custom frame or make custom shadowboxes for any type of memorabilia including footballs, basketballs, guitars, baby shoes, hockey sticks, baseball bats and even combinations of different pieces. I have created montages from many a collection of old photographs. I also do customized engraved plaques.
Whatever your custom framing or display need, LT Custom Framing can provide you with a unique display for your special art piece. I bring years of experience you can be confident in. My use of the proper preservation methods will preserve your art for a very long time.
I've build frames or shadow boxes for many things
Custom Framed Mirrors
Conservation framing and dry mounting
One day service on in-stock orders
Frame repair and glass replacement
Needlework and shadowbox framing
Ready-made mirrors
Work with interior designers
In-home consultation
Come see how proper preservation methods can help protect your memorabilia at my custom frame shop here in Wimberley Texas only a couple miles from Austin and San Antonio.