At LT Custom Framing we carry only the best of Mouldings, Frames, Mat Boards, Glazing, Glass and Plexi-glass.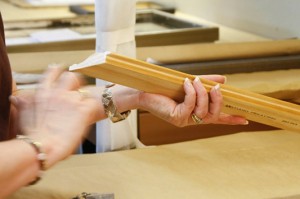 Moulding
Larson-Juhl (Including the Biltmore Collection)
Monarch Moulding
Studio Moulding
CMI Moulding
Mat Boards
Crescent Board
Nielsen Bainbridge
CMI Boards
Glazing & Glass & Plexi-glass
Tru-Vue Plexi-glass
Tru-Vue Premium Clear Glass
Tru-Vue UV Protected Glass
Tru-Vue Non-Reflective UV Glass
Tru-Vue UltraVue Glass
Tru-Vue MUSEUM UV Glass
Artglass Water White Glass 70% to 99%
We've built Shadow Boxes, Frames for TV's, Jersey Frames and much more.  If you can dream it, we can build it. Located just South of Dripping Springs and West from Kyle/Buda and San Marcos my custom art frame shop is in Wimberley Texas.